Concrete Contractor

in Alvin, TX for Complete Concrete Works.
One-stop solution for all your concrete pouring needs in Alvin and surrounding areas. We are INSURED and BONDED
Gizmo's Concrete Works is a family-owned and operated company. Guillermo and Maria started Gizmo Concrete over 25 years ago in the beautiful town of Alvin, Texas. 
Gizmo Concrete has been established to provide a one-stop solution for your project from conception to completion, from problem to solution.
We are committed to doing things right. Client satisfaction is priority #1 in Alvin, TX. We strive to do our best from start to finish for all our concrete works including concrete Slabs, Patios, Driveways, Sidewalks, and concrete modulation work in Alvin, TX, and surrounding areas.  When you are searching for concrete services, concrete companies, or concrete contractors near me at Alvin, we are the best option available always to render concrete services.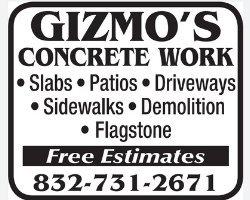 Commercial and R
esidential Concrete Works
Gizmos always want to ensure best work for residential and commerical clients. To help our clients solve their problems by defining and realizing their visions and needs. To follow our projects through to completion and problem solve if they arise. We want to establish as relaible service provider when looking residential concrete work near me in Alvin or near by areas. 

Comprehensive and Affordable Services
Conception to completion of Concrete Project in Alvin
 Alvin, Galveston, Santa Fe, Manvel, Pearland, Liverpool and Surrounding Area

Concrete Services We Provide in Alvin and Surrounding Areas.
You deserve reliable communication and quality concrete works whether it is related to commercial concrete service and residential concrete works, and we're committed to delivering it, day in and day out, as we have for over two decades. Gizmo's team are regularly serving at  Alvin, Galveston, Santa Fe, Manvel, Pearland, Liverpool.
Have questions, or need a quote/consultation? Contact us now!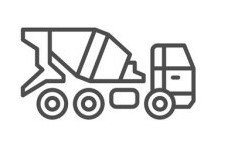 PARKING LOT
New Parking Lots
Full Replacement
Repairs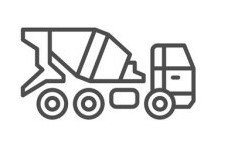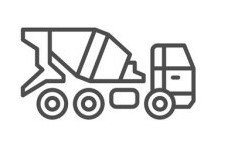 CONCRETE CONSTRUCTION
Small Slab on Grade
Piers
Grade Beams
Pits
Machine and Utility Pads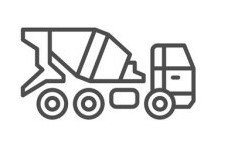 CONCRETE CONSTRUCTION
Enclosures/Walls
Docks and Dock Levelers
Ramps
Interior Slabs
Locally Owned Concrete Contractor Serving in Alvin, TX.
Gizmos Concrete Works is a family-owned concrete company dedicated to providing the finest concrete services in Alvin, TX, and the surrounding areas, including Pearland and Galveston. It started off as a small operation and has now grown to a full-scale concrete utility company that provides- blocking wall and retaining wall construction, brickwork, natural stonework/masonry, and decorative cement services. These are just a few of the specialist, cost-effective concrete services we offer. When looking for concrete replacement near me for affordable cement repairs, Gizmo's is alaways there to assist.
We welcome a wide range of projects, from minor concrete repairs to large-scale specialized floor installations for industrial plants, and we are dedicated to full customer satisfaction on every job we do.
Comprehensive Concrete Works at Alvin, TX For Concerete Replacement and Repair
The team at Gizmos Concrete Works has extensive construction experience and oversees all concrete projects in Alvin and the surrounding areas. Every job is tailored to our clients' unique needs and visions, and we assist them in making well-informed decisions. We take the time to properly plan each project to avoid potential pitfalls, and we never cut corners. The vast majority of our business comes from repeat customers and referrals, which is a testament to the high quality of our work, reasonable prices, and excellent customer service. One-stop Opportunity For Your Concrete replacement, Repair & Maintenance Needs.
Call us today if you need any concrete services! If you need your concrete work to be done, give us a call at (714) 582-9388 for a free on-site estimate. We have a knack for deciphering work requirements and providing extremely accurate estimates. We offer competitive prices for industrial, commercial, and residential concrete projects across Alvin, TX.
Concrete Repairs in Alvin, TX: Fast, Affordable Repairs
Worn, Cracked or Water Damaged Driveways, Patios, Sidewalks, Floors, and More
Whether your concrete driveway, sidewalk, floors, stairs, patio, or other hardscaping has cracked, pitted, uneven, or sunken, or is collapsing, we can provide expert repairs at a reasonable price. We welcome both residential and commercial concrete repair jobs anywhere in Alvin and surrounding areas and handle everything from start to finish, including demolition, site preparation, concrete pouring, and finishing. Call today to schedule a free on-site concrete repair estimate. Gizmos works as residential concrete work near me in Alvin and sorrounding areas, whether it is small residential work or big.
Get the Highest Quality Concrete Driveway, Sidewalk, Patio, and Flooring Installation Work at a Fair & Affordable Price
For a free on-site consultation for your concrete flatwork project in Alvin, TX, give us a call today. Residential, commercial, and industrial driveways, garage floors, warehouse floors, ramps, factory floors, patios, sidewalks, and walkways are all examples of concrete flatwork. The owner, who worked as a building estimator for over four years, provides consultations. Our owner likes to always do a walkthrough of the job site and conduct a thorough interview with the client to ensure that he fully understands your work, makes the necessary changes to ensure a successful job, and gives you a complete and precise price quote so there are no surprises down the road. We order all of the necessary materials and schedule the installation date if the quotation is approved. Concrete flatwork projects usually take two to four days to complete, depending on the size of the job.
Commercial Concrete Contractor Near Alvin, TX and surrounding areas.
Gizmos Concrete is proud to be the chosen concrete contractor for many companies in Alvin, TX and the surrounding areas. For a variety of commercial and industrial clients over the last decade, we've built specialized performance floors/factory floors, warehouse floors, garage floors, recessed floors, commercial driveways, carports, and more. We've also done a lot of trenching (to connect buildings with utility or water lines) and drainage grading, including digging drainage pits. Our concrete services will be tailored to your needs, and all work will be completed in accordance with existing construction and safety codes. For a free on-site quote for commercial concrete work in Alvin and the surrounding areas, call today. In Alvin, we are not only working for large projects, we also help communities when looking for small job concrete contractors near me for all types of conceret works including concrete replacement or repair. 

ALVIN, GALVASTON and Sorrounding Areas
Pouring
&
Removing
Concrete Surfaces IN Alvin. TX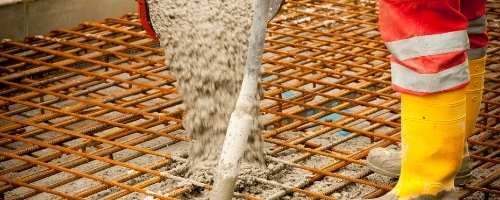 Our primary focus is on maintaining relationships with clients 

Equipped to meet any of your commercial or residential concrete needs

Maximum efficiency and reliability.

These are some of the best people for concrete I have found. Great work good price. Note the Uber diver step on the wet concrete and Gizmo hurried back in time to refinish it . Save me having to replace the work. Minimal fee. Gizmo your the best .
See you in April to expand my driveway and side walk.

He responded right away. He was able to to the job the next day. He was very conscientious that everything was done right and they cleaned up everything when they were through. He did excellent work and he will be the only one I will consider for future jobs! If you want the job done right call him!

These guys did great work on my 750 SF patio slab. Attention to detail, clean up, professionalism all top notch. The work was fast, and no drama or issues. Gizmo took the time to look at the elevation of my property to ensure he slopped the slab in the right direction for rain run off.

Complete Project Management
Experinced Concrete Contractor
We are also serving at Alvin, Galveston, Santa Fe, Manvel, Liverpool and Surrounding Areas
As a concrete contractor for any small or big project, our role would be to plan, manage, and execute concrete-related projects. Your responsibilities may include:
Estimating: Preparing cost estimates for concrete projects and determining the materials, labor, and equipment needed to complete the work.
Planning: Creating a project schedule, determining the best methods and techniques for executing the work, and obtaining the necessary permits and approvals.
Procurement: Ordering and procuring the necessary materials and equipment to complete the project.
Crew management: Overseeing a crew of workers and coordinating their activities to ensure the work is performed efficiently and effectively.
Quality control: Monitoring the work performed by your crew to ensure it meets industry standards and specifications, and making any necessary corrections.
Project management: Monitoring the project budget and schedule, communicating with clients and stakeholders, and making necessary adjustments to ensure the project is completed on time and within budget.
Safety: Ensuring that the work site is safe and that all workers follow appropriate safety procedures and guidelines.
As a concrete contractor, you would be expected to have a thorough knowledge of concrete materials, techniques, and equipment, as well as the ability to manage complex projects and work effectively with clients, subcontractors, and other stakeholders.